You want to be able to come home from work to a warm house, put the kettle on, put your feet up, and relax. You want somewhere safe for your kids to play on a rainy Saturday afternoon. You want somewhere where you can happily invite your friends and family round. And mostly, you just want somewhere to call home - for however long that may be.
There are some properties we fall in love with straight away, upon viewing. However, so that you don't run into any problems after moving in, we have put together a checklist of questions to ask to make sure you're getting all the information you need before signing a lease.
The Area
The area you live in is an important factor when it comes to choosing a rental property. Needs will vary between person but, for example, if you don't drive there may be certain things you would like close by to where you will be renting e.g. Are there transport links close by? Is the property within easy reach of your children's school? Are there shops within walking distance?
Before arranging viewings, do some research into the areas to see which areas you'd be happy to live in. This can also help to narrow down your search for a property.
Security
When entering the property, be sure to check things such as the front gate (if there is one), and the front entrance. Check the locks on the door to make sure you're happy with how secure they are. If you're viewing a flat/apartment, be sure to check the main entrances to the building as well as the front door to the flat.
Look out for a burglar alarm on the property - if you don't see one, ask the letting agent if the property is fitted with a working alarm system.
If the property has a garden to the rear, ask if you can take a look around. Check the back gate(s) to make sure this can be locked, and fences for any damage.
Damp/Mould - Pay close attention to the corners of the rooms and around the windows, as well as the ceilings; take note of any damp patches. Look for any dark patches on the walls or ceilings, or any areas of flakey paint/wallpaper. These can be clear signs of damp. If you do find any damp or mould in the property; run and don't look back.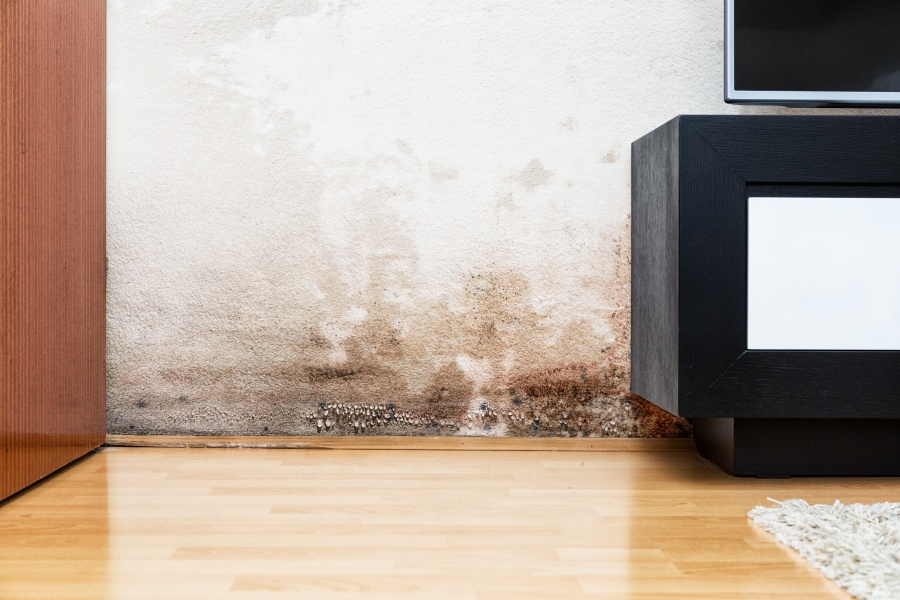 Damage
Check for any signs of damage throughout the property such as loose or dodgy wiring, cracks in walls or woodwork, damage to locks on any doors or windows, damage to the staircase (if there is one). Ask whether there are any repairs required in the property, and who is liable for these repairs should you move in to the property.
Furniture
Sometimes a property may come already furnished, or part-furnished. If there is furniture in a property when you go to view, ask the agent if the property comes with the furniture or not.
If it does come with the furniture, make sure to check the furniture for any signs of damage.
In some cases, a property can be available with or without the current furniture, so if you're not happy with any of the furniture, ask if it's possible for the furniture to be removed for you to bring in your own stuff.
If you already have your own furniture, it may be worth measuring your larger furniture prior to viewing a property to make sure your existing furniture will fit into the new space. Take your tape measure to your viewings and measure out the space - The last thing you want is to have a Ross from Friends situation.
Heating
Does the property have central heating? Most properties will more than likely have central heating, but you may find that some still have electric/storage heaters, which could result in a heftier electricity bill.
Go round and check each of the radiators/heaters in the property to make sure they're all working properly. The last thing you want to do is move in to a home and there to be an issue with the heating, especially if you're moving in winter!
Ask yourself questions as you walk around each room:
Are the windows double glazed?

Are there any draughts coming in?

Does each room have adequate heating?
Water
One thing that can be overlooked when viewing a property is the water; we all just assume that a property will have properly running water. However, it is always worth turning on any taps (including showers) throughout a property to check for any signs of low water pressure, and to make sure the hot water heats adequately.
Low water pressure can potentially cause a lot of issues further down the line, that may not be a simple fix, so it's always best to check this when viewing a property, so that you don't get stung with this later on.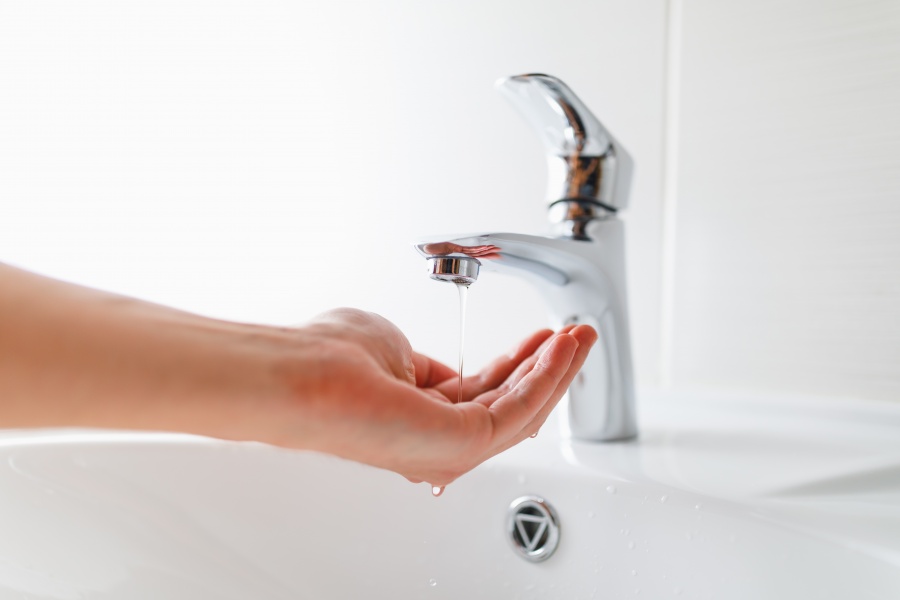 Kitchen
The kitchen can be one of the most important rooms in a house as you will more than likely spend a lot of your time in your kitchen, so you want to make sure it's right for you. Think about all the things you will require from your kitchen and ask yourself questions such as:
Is there enough worktop space?
Does it have enough cupboard space?
Are the appliances all in working order?
Is there adequate space for other necessary appliances?
Is there space for a washing machine/dishwasher to be plumbed in?
Does it already have a fridge/freezer?
Again, with some rental properties there may already been equipment and appliances in the kitchen. If you already have your own, or you would like to replace what's currently there, don't be afraid to ask if things can be replaced.
Storage
A difficulty you may find with a rented property, especially with a flat/apartment, is the lack of storage space, so when viewing a property always be mindful of the amount of storage space you think you will need and work out whether this property has adequate storage space for you.
Don't forget things like a garage, shed, or loft space - If a property has these, ask if these spaces are available for you to store things.
Decorating
If you would like to decorate the property to put your own stamp on it, and make it feel a little more homely, whether that's with a fresh lick of paint, or putting artwork/photos up around the place, don't feel like this is impossible because it's a rented property.
Ask the questions about decorating, and you will find that a lot of landlords/letting agents are fairly happy for you to paint or decorate, as long as it's either kept neutral or it's back to the way it was when you move.